Overview
SMALL GROUPS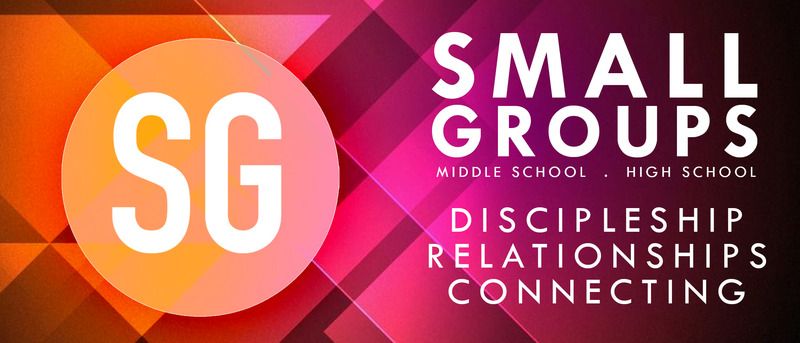 Small Groups are the connection to authentic discipleship, new friendships, and tons of fun. In good times and bad, small groups are the source of life-giving relationships and support. Students will never experience all that God has to offer until they connect in life-giving relationships.
Small Groups are divided between ages and based on a variety of topics that are relevant to life, so it's easy to find one that's perfect for you! Groups meet once a week in homes, on campus, in restaurants, or other locations throughout your city.

HOW TO FIND A SMALL GROUP
1. Identify a few groups that interest you.
2. Contact the leader or co-leader of the group for more information, or just show up at the next scheduled small group meeting!
3. Commit to faithfully go to your small group throughout the semester.
MOTION NIGHT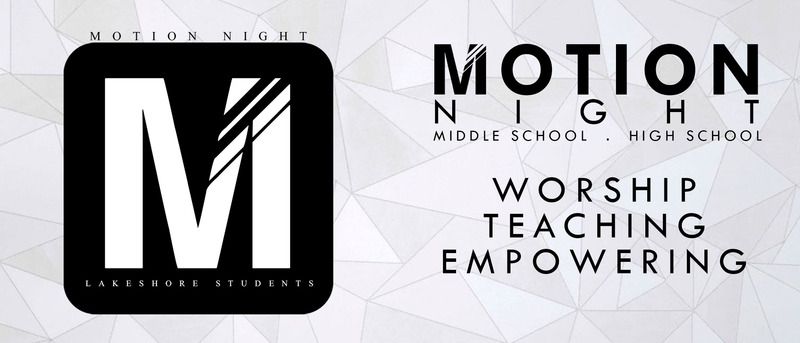 Junior High and High School students gather together every third Wednesday of the month at Lakeshore Church for MOTION Night. This night is designed primarily to connect students who are new to a relationship with Jesus or checking out Lakeshore Students for the first time. Everyone will leave equipped and empowered to walk out their "next step" in their journey with Christ!
WHAT TO EXPECT
MOTION Night is a worship experience for students like no other! Designed to help students connect with God and with each other, each month you will experience a different MOTION Night theme that will encourage you in your walk with Jesus. From the Lobby, to worship, to the message, and beyond, you will experience a fun, welcoming environment that is both inspiring and encouraging.
Although service starts at 7:00 pm, we encourage you to come early and hang out with us in the lobby. We'd love to spend time with you! Also, feel free to invite as many friends as you like.
If it's your first time at MOTION Night, we promise not to embarrass you in any way. We would, however, like to encourage you to locate a MOTION Night Team Member or First Time Guest table when you arrive so that we can help orient you to the service.
MOTION CONFERENCE/SUMMER CAMP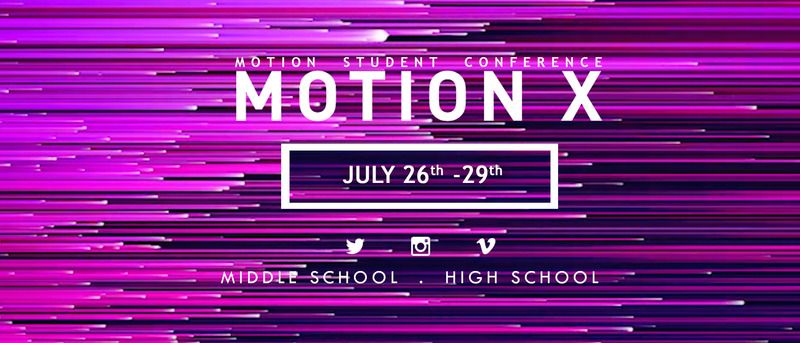 WHAT TO EXPECT
MOTION is a local church student conference that is founded on the belief that our faith is not meant to be idle, hidden, or contained but instead lived out in MOTION in Christ! We want to see this generation empowered by Jesus, equipped to make a difference, and living out their faith every day!
*HOTEL INFORMATION: Residence Inn Downtown UAB - Each room will have 1 King Bed and 1 Sofa Sleeper. There will be 5 people to each room consisting of 1 Adult Leader and 4 Students.
2018 Special Guests: Louie Giglio, Mark Pettus, Chad Veach, Rich Wilkerson Jr., Trip Lee, Tedashii, KB, Charlotte Gambill, John Cameron, John Crist, Micahn Carter, Jackie Hill Perry, Hillsong Y&F, Passion Band, David Crowder, Chris Hodges, MOTION Worship.

*All payments and forms must be submitted by July 15th.
REGISTRATION CLOSED